Social
LTA Rally
Fri, 11 Sep 2020 00:00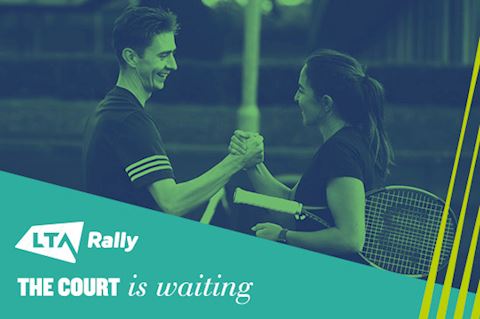 What is LTA Rally?
LTA Rally is a nationwide tennis booking website. The website is an easy way for tennis players to find, book, access and pay for tennis courts online. You don't need a membership, just book online, turn up and play.
Please ensure that you are following the latest government guidelines when booking a court.
How to book a court:
Booking a court is straightforward and easy. Get on court in three simple steps.
Search for a wide range of available courts near you. You can find, book and play in just a few simple steps, anytime.
View the calendar and select your preferred slot. We'll help you manage your booking and get ready to play.
Turn up with a friend to improve your skills, meet other players and have fun—whatever your level.
What else can I book?
When restrictions ease further, LTA Rally will also allow you to search and book group lessons, search for a player and also discover free events near you.
Group lessons – find a level to suit you and join like-minded players to improve your game.
Take your fitness to another level with Cardio Tennis, join a fun and social Tennis Tuesdays class or fast track your tennis learning with beginners Tennis Xpress.
If you've played before, but now have no-one to play against, or just want to join a fun social bunch of players then use Rally to search for your local tennis leagues. Leagues run regularly and players are matched by ability.
Search for free tennis events across the country, such as Big Tennis Weekends, club open days or Tennis for Free participating venues.
LTA Rally is completely free to access, no membership required, all your local tennis needs bookable online.